November 15, 2023
Trivia Crack Unveils 10th Anniversary Upgrade

The Interactive Knowledge Platform Launches a New Look and a Seamless Interface, Boosting Social Interaction and Fun. 
In a significant milestone, Trivia Crack® celebrates its 10th anniversary since the release of its first mobile version in 2013. As part of the #10YearsOfTrivia festivities, at etermax we're excited to introduce a fully revamped edition of our flagship interactive knowledge platform.
Over the past decade, Trivia Crack has challenged millions of people in more than 180 countries and 34 languages and connected their curious minds through interactive trivia content collaboratively created by its community. Since its launch in 2013, it quickly rose to the top of popularity in more than 125 countries, achieving a record 66 days as the No. 1 app on iOS in the United States. Since then, it has become one of the most recognized titles in the video game industry.
"The new Trivia Crack is finally here! Through the collaborative efforts with our millions of passionate fans, we've crafted a renewed and fluid experience which highlights what sets Trivia Crack apart: its unique content and people. Among the many new things, we've innovated with the creation of new features and game modes that boost social interaction, like trivia videos and our new gameplay Challengers, convinced that they fit very well with our new brand claim: Smarter Together.

We are grateful for all of these years playing and engaging together with our fans, and we are eager to continue building the best possible trivia experience for the future."

Sebastian Machado Malbran, etermax's Chief Product Officer
The latest upgrades to Trivia Crack bring a dynamic shift in user experience. While it maintains all cherished gameplay and favorite features loved by its fans -including rankings, missions, special events, Triviathon, Triviatopics, Survival and more- users can find an entirely fresh venture with improved social interaction, even richer and more diverse trivia content, and a smoother interface.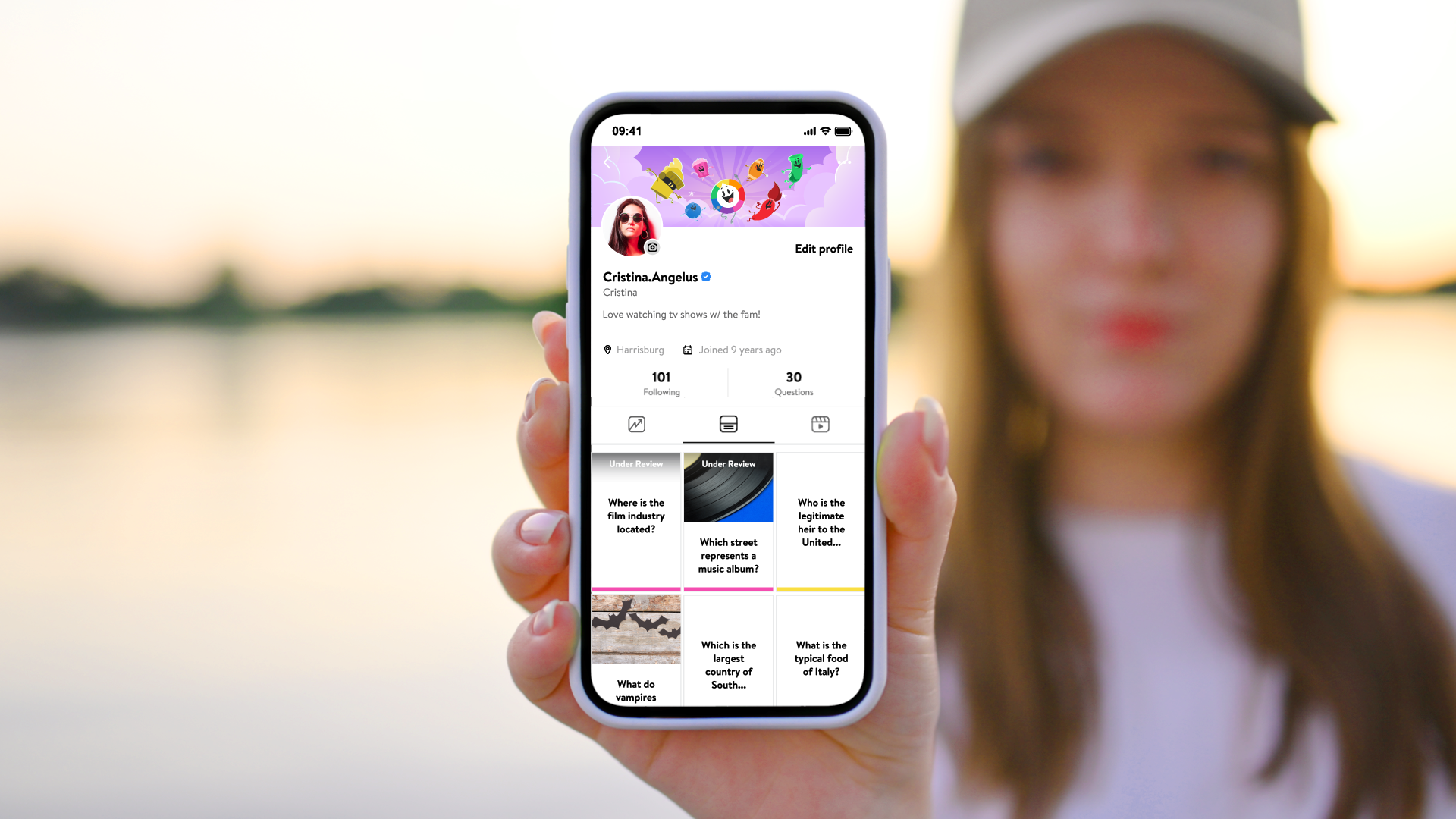 Introducing Video Trivia: A brand-new engaging gameplay experience powered by video! Trivia Crack users can now have fun answering, commenting on, and sharing their favorite trivia topics on video. They can also create new thrilling questions on videos about what they love or feel experts about using recording and tools, expanding the current text and image trivia content options.
New Group Challengers: Wandering who's the ultimate trivia champion in your group? With Challengers game mode on Trivia Crack, trivia fans can show off all their knowledge and have a blast with their friends by inviting as many iMessage and WhatsApp contacts as they want to a trivia showdown. All participants answer questions earning points for accuracy and speed in a sequence of rounds. The rankings will display the positions until crowning the trivia champion in the final round.
Enhanced Social Experience: Fans also can find new ways of taking the lead on Trivia Crack through its enhanced social interaction with a variety of tools to connect and socialize within the platform. Starting by personalizing their profiles, leaving comments on questions, sharing their favorite trivias and messaging with other players, the new version allows broadening friendship networks along with people with similar interests.
Smoother User Interface: The beloved Classic Mode has been revitalized! Users have spinned the wheel for over a decade to answer a wide range of questions in 6 categories -Entertainment, Sports, Science, Art, History and Geography- competing with people around the world. With the last update, they'll find their favorite mode upgraded, offering a seamless user experience, with fewer interruptions and pop-ups, fostering even more healthy competition for knowledge, and encouraging the sharing of expertise.
The new Trivia Crack mobile platform is now available worldwide on App Store (iOS), Google Play (Android), and Galaxy Store (Samsung). With its 10th-anniversary upgrade, Trivia Crack aims to continue inspiring millions of people around the world to pursue knowledge and engage in entertaining trivia challenges while sparking new conversations with friends and players globally.